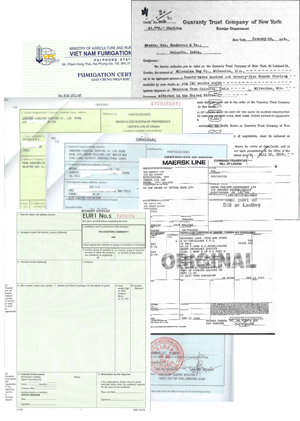 Consultancy
We have experience of working for Importers and Exporters as well as in forwarding and can offer advice on a wide range of topics.
Import Licence Applications
We can help you find out if your goods need an import licence and can also apply on your behalf to have licences Issued.
Pre-Shipment Cargo Inspection & Quality Control
If necessary we can arrange for independent quality and quantity assessment of goods before they are shipped.
Cross Trade
Through our network of agents we are able to arrange movement of goods from Origin to Destination where neither is in the U.K.
Documentation
We can advise and assist in the raising of Documentation to meet commercial and legal requirements.
Letters of Credit
We can advise and assist with opening letters of Credit or complying with them.