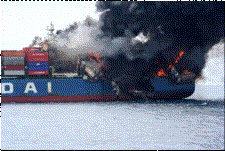 Fire - a captain's worst nightmare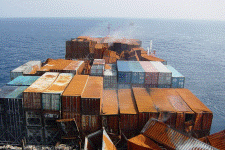 Damage can be extensive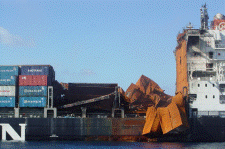 Containers can melt!
A good investment, or a waste of money?


We strongly recommend that you arrange "All Risks" Marine Cargo Insurance for your shipments - including Airfreight.

Marine Cargo Insurance can be a complex subject but in brief:-

Carrier's liability limits are very low whereas Marine Cargo Insurance will cover the full amount in the event of a claim including expenses incurred as a result of making a claim such as surveyors' fees.

You do not have to establish where the loss or damage occurred.

Marine Cargo Insurance also protects cargo owners against their liabilities with respect to the "voyage" such as "General Average". This is where action is taken, such as jettisoning other cargo or using an ocean-going tug to tow the ship to port thus saving the "voyage". Because such action also saves your cargo you are liable for a proportion of the cost.

Normal practise is to insure for CIF+10%. For most cargo this will cost a fraction of a per cent of the cargo value. Perhaps it's a good investment after all!